And a look into the rather shady practices of 'Hindenburg Research'.
Shares of Nikola (NASDAQ:NKLA) surged Tuesday on the news of a partnership between it and automotive giant General Motors (NYSE:GM). Nikola shares traded as much as 53% higher, while GM gained nearly 8% on the same day.
General Motors announced that it was taking a 11% share in the electric truck maker and that it would produce its hydrogen fuel cell pickup truck – the Badger – by the end of 2022. GM got a $2 billion stake in Nikola and the right to nominate one board member in exchange for in-kind services. GM was also made the exclusive supplier of Nikola's fuel cells globally, with the exception of Europe.
Nikola began trading June 4 after a reverse merger with VectoIQ, which is a publicly traded special purpose acquisition company headed by former vice chairman of GM Stephen Girsky. The stock has taken off since its IPO despite the fact that Nikola, which was founded in 2015, doesn't expect to generate revenue until 2021, and it shows the faith investors have in companies that promise vehicles of the future.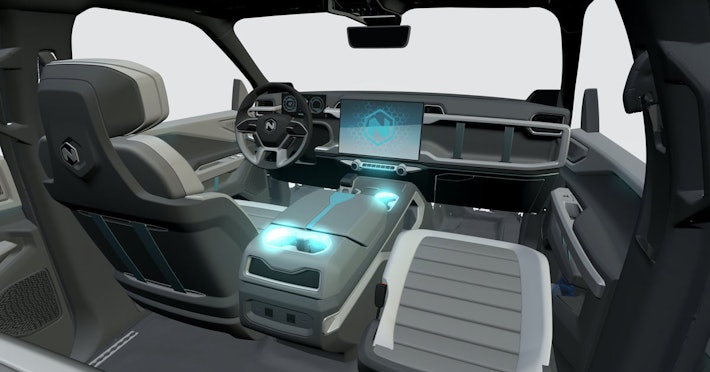 Nikola has its share of critics. Elon Musk – the CEO of Tesla – has famously referred to Nikola's fuel cells as 'fool sells' and 'staggeringly dumb'.
But despite Musk's misgivings, the Nikola Badger is expected to be on sale in 2021. Equally important to its technology will be its reputation as a new car company on the market. That's another area in which the GM partnership could play a crucial role.
"Most importantly, General Motors has a vested interest to see Nikola succeed," Milton said in his press statement.
Two days after General Motors announced a $2 billion deal with the start-up, a report from Hindenburg Research claimed to have "extensive evidence" that Nikola's proprietary technology was purchased from another company, and raised questions about past businesses run by founder Trevor Milton.
The short seller bet against Nikola's shares, meaning it profits if the stock falls. Indeed, fall it did. Nikola's shares fell 9% the same day and has continued to fall more than 30% by the time of this article's publication.
Hindenburg's revelations bring to the spotlight a number of question. What does Hindenburg Research and its founder Nate Anderson seek to achieve? Are their claims substantiated? What is their track record?
There is no single answer to any of these question's, but I'll address each one of them the way I see it.
For one, Hindenburg's claims aren't new. Edward Ludlow at Bloomberg echoed largely the same sentiment in a June write up.
Opportunistically, Nate Anderson played the 'short and distort' card. Something that he and 'Hindenburg Research' have a lot of experience in doing.
A Starwood Research analysis in June described the activities of 'Hindenburg Research' as:
"accumulating large short positions in a stock – then spreading rumors, and lies to foment fear and panic among smaller investors – driving stock prices down. At which point they cover their position at a profit, and move on to the next target. The real victims in most of these "bear raids" are the smaller retail investors, who panic."
The Starwood analysis explained Hindenburg/Anderson's short of NexTech AR Solutions and subsequent attack on the company. The analysis also serves as a rebuttal to Anderson's claims against the so-called "experts" that he refers to in his 'expose'. NYSE:EROS and TSE:APHA were also notable victims of Hindenburg's short and distort strategy.
That is not to say that Hindenburg's assessments are off-point. Often times, they do catch onto large cases of fraud – but as always Anderson opportunistically shorts to his advantage. This report explains the phenomenon of online bloggers profiting off of false narratives.
To an extent, the shorting of Nikola is reminiscent of what Netflix went through a decade ago. It's use of others technology can be seen similar to Tesla's former co-operation with Lotus Cars, which culminated in the Tesla Roadster – Tesla's first car. Tesla consistently fails to meet its own goals, while Nikola is more conservative in its targets. Nobody disputes Tesla's position today and its recent profits and position in the automotive world is evidence of the same. Bosch have even detailed the collaboration of their engineers with Nikola.
Nikola's founder and CEO Trevor Milton issued statements against Hindenburg. He added "It makes sense. Tens of millions of shares shorted the last day or two to slam our stock and hit job by Hindenburg. I guess everything is fair game in war, even a hit job. I know who funded it now.".
A spokesman for GM said "We are fully confident in the value we will create by working together. We stand by the statements we made in announcing the relationship."
Trevor Milton is waiting on the SEC to publish his rebuttal to Hindenburg at the time of this article's publication.